Moving abroad after college - Pros and Cons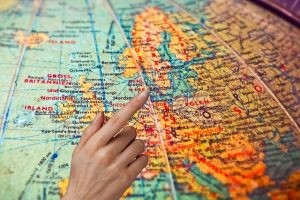 College is an adventure, that is for sure. But if you are thinking about moving abroad after college, you will get to see what is an even bigger adventure. Maybe you are in search of a perfect job. Perhaps you have always wanted to live in a different climate or culture. And, there is, of course, the case of moving abroad after college for love. Whatever the reason, brace yourself, because you are in for quite a ride. But, before you actually buy a one-way ticket to a foreign country, you should do thorough research and prepare yourself. There are many pros and cons to moving anywhere, especially to a totally different country. So, make sure you are familiar with them and there will be fewer surprises in store for you.
What to do before moving abroad after college?
If you are moving abroad after college, that means that you are already a grown person, probably with at least part-time working experience, who is looking to start a new career and life somewhere else. Which also means that you are very brave, so congratulations on that! But, how to prepare properly for that kind of moving?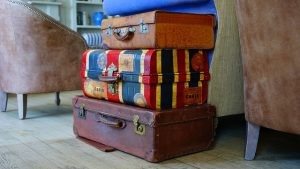 Firstly, whether you are moving from Sheffield, UK and you don't have a lot of stuff, or somewhere more rural and you have a lot of belongings, you should try to get rid of as much stuff as you can because it's going to be easier to travel light, of course. If your first destination is New York, for example, but once you get there, you decide on relocating again in search for the perfect apartment, you should pack your belongings in safe plastic boxes for moving, and that would be much easier if you don't own a lot of them.
Pros of moving abroad after college
Once you pack lightly and move with ease, everything will go smoother. However, it is easier to move around the same country, where you know the reliable moving companies, such as Van Man Sheffield. You know you can rely on them to relocate your stuff safely. But, it is a different situation if you are moving to some place like NYC or India, for example, where you don't know anyone. Well, after the moving part is finished and you get to your new destination, these are the pros you will be experiencing:
getting the freedom, the confidence, and boosting your self-management skills
meeting new people
wherever you go is a new travel adventure
Getting the freedom, the confidence, and boosting your self-management skills
Wherever you decide to live on your own, the new place will give you the much-needed freedom and opportunity to boost your self-management skills. And after you successfully find your way around the new situations, your confidence will definitely spike. Again, even if you have moved somewhere locally as a student, you probably had to deal with a lot of issues that helped you grow as a person and become the responsible adult. But, when you're moving abroad after college, the changes and challenges are even bigger. And that gives you the opportunity to continue to grow and feel better and better about yourself and your abilities. This experience will surely help you learn a lot about yourself and the world around you.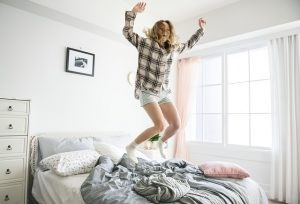 Meeting new people
Whether you are moving abroad after college or at any other time in your life, you are bound to meet new people. Although you will be the 'new kid on the block', that shouldn't stop you from playing. Since you will probably be starting a new job soon, that will be the perfect opportunity to meet many different people, with whom you already have something in common. And if you really are moving to NYC, there will be plenty of other places to meet new faces. Just be open to it and don't lock yourself in the new apartment. Go out, explore places, events, and people. You might surround yourself with some of the best people in your life in no time.
Wherever you go is a new travel adventure
Since new places are everywhere you turn, it is not going to be hard to see something new every day. You will not have to travel far for new experiences, because even being in a new neighborhood could be an adventure. A great thing about moving abroad after college is that you will have more free time on weekends since you don't have to study anymore. Your new job will provide you with enough money, so you can start organizing some weekend trips with your new friends. Maybe you find an even better place to live when your new NYC friends show you the hidden jewels. Talk to your local movers and calculate the final cost of your relocation, so you can see if the current job is enough to make the new relocation possible. If not, continue exploring everything around you until better days come.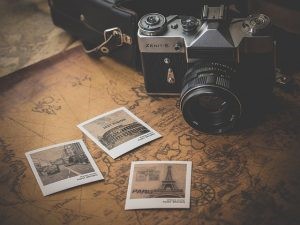 Cons of moving abroad after college
Just as everything else has its good and bad sides, so does moving abroad after college. You will see that there are fewer downsides than the pros that go with this adventure. You should pay attention to:
A language barrier can isolate you. If you are moving from the UK to NYC this is, obviously, not going to be a problem. However, if you're moving after college to Spain, France or Japan, for example, this could be an issue. The best thing to do is to start learning their language before you arrive at your new place of residence. Join a class when you get there and mingle as much as possible, so you would have the opportunity to speak the foreign language. If you don't overcome this barrier quickly, it can get a little lonely wherever you are.
Culture shock is a real thing. Again, there are some differences between British and American people. But if you'll be able to talk about that, it doesn't have to be so bad. You will easily understand everything and adjust to it. But, culture shock can be pretty big if you are planning to live in another part of the world after college. You will learn that not everyone finds normal the things you find normal. And vice versa. So, that will demand much more adjustment on your part. Especially because you will be starting a new job and career.

Plan your finances wisely. This can be the hardest part of moving anywhere. Unless you want to prepare for relocation again, before you even start enjoying your new country, you better find a job before you even get there. And, of course, make sure to have some savings in order to ease your start a bit.
What is the verdict?
These are just the basic pros and cons of moving abroad after college. But there is much more wonderful and not so wonderful stuff that comes with it. The point is, though, that this adventure will bring you many new experiences in life. Good ones and bad ones. You should embrace both and let yourself learn and grow each day. One thing is for sure - whatever happens, you will probably be glad you did it in the end, so go for it.