Van Man Sheffield's Removal Van
We operate all removal work using a Long Wheel Based 3.5 Tonne Luton van with tail lift.
Transit blankets, quilts, bunjee chords and rachet straps are used to make sure all your goods are well protected and secure during transit.
We have a sack barrow for use with heavy items or multiple boxes to minimise carrying time and have a toolbox on hand to sort out the dismantling and reassembly of any furniture that may need taking care of before it can be moved in or out of your property.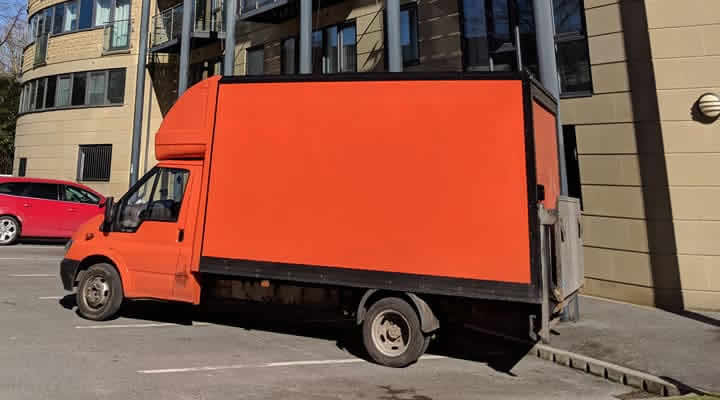 All in all you have around 4M of length available in the back with approximately 2.2M of height and 2M width.
Provided everything is packed well in boxes and the furniture isn't too awkwardly shaped, we can stack the van to its optimum potential and help you move all your belongings in as minimal amount of trips as possible.