Moving overseas to NYC amid coronavirus outbreak- is it possible?
Heading across the ocean is something that takes a lot of guts. Even an ordinary, routine move requires a lot of time, effort, and dedication. Having said this, some are not as lucky to be experiencing smooth sailing when it comes to relocation as others. Sometimes, timing is just off and we have to do our best and deal with the surprising turn of events as best as we can. Lately, the coronavirus outbreak has hit nearly every single aspect of our lives. We cannot do anything without being reminded of the procedures and rules we need to follow. Besides working from home and dealing with everyday things, some have to go through not-so-regular scenarios. Let's take a look at moving overseas to NYC amid coronavirus outbreak and if it's even possible.
Is it something that can't wait?
Firstly, the most important question you should be asking yourself is whether this is something that's truly necessary. If there is a chance of putting off moving across the ocean to NYC during this chaos, think about that option. This way, you'll be protecting yourself and potentially saving someone else's life as well.
If you, however, cannot postpone this overseas relocation to NYC, that's understandable. Some things just can't wait and we don't have any power over them. If this is the case, make sure to do whatever you can in order to stay safe and healthy.
Taking necessary precautions when moving overseas to NYC amid coronavirus outbreak
The most important thing you need to think about while relocating overseas to NYC is your health and well-being. While you'll be able to recover your belongings or anything else that might suffer from this move, your health is the most fragile aspect.
There are some things that are a must when moving overseas to New York during COVID-19. Luckily, it's nothing that's going to take up too much of your time and energy.
Touching
The first thing that you should try to avoid as much as possible is touching your face. This might sound simple at first but it can get pretty tricky. We don't even realize how much we touch our faces unconsciously.
Gloves and face masks
While wearing protective gear might not be the most comfortable thing, it will definitely add a layer of protection during this time.
Hygiene
Washing your hands and disinfecting items that you touch a lot is something that you should do as often as possible.
Information
Last but not least is something that you should consider making a habit during this time, with or without the overseas move to NYC. Try to follow up on the news and information about the virus and the necessary precautions.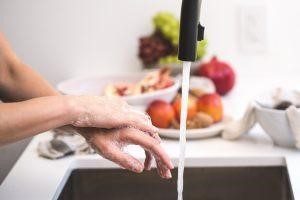 Preparation is key
The first thing you should do once you've decided on moving overseas to NYC amid coronavirus outbreak is preparing for the move itself. Setting some time aside and making a plan for the upcoming days is something that will help you greatly later on. Don't skip this step even if it sounds unnecessary.
Hiring reliable movers
The most important thing you'll do in order for your overseas move to NYC to be successful is hiring the right people to assist you. Having someone alongside you to guide you and help you with anything you need will make things undoubtedly easier. Moving across the ocean to NYC isn't a small thing. However, the help of someone who's really experienced in this sort of matter really takes the edge off.
The only thing you should be worrying about beforehand is choosing movers that suit you. Professional movers like those at capitalcitybins.us that are flexible and will cater to your needs and wishes will make your life during your overseas move stress-free.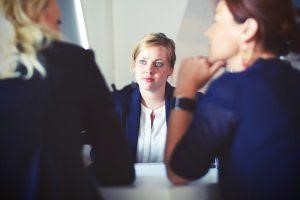 Taking care of your belongings
Something that wasn't so much an issue before coronavirus is having your belongings thoroughly cleaned and disinfected. Before, you could simply put everything in a cardboard box and not think twice about it. However, the time has come when you need to worry about items that aren't just fragile and breakable.
A good tip for packing your belongings when relocating to the Big Apple is to clean everything properly before it gets into your new home. However, this can take up a significant amount of time. Instead, you can try to store your items in quality bins that have safety lids on them. This way. everything will be good as new once you're ready to unpack.
Insure your items
Insurance is something that you should think about even if you aren't moving during a pandemic. Although, now more than ever, you need to insure your belongings in case anything happens to them along the way.
Buy new things
Something that you might want to consider is purchasing new things so that you don't risk bringing germs together with your old items to your new environment. This, of course, applies to things that are less pricey. Seeing how you're moving overseas, you'd probably benefit from not over cluttering your bags and suitcases.
In what way does moving overseas to NYC amid coronavirus outbreak affect the cost?
Moving overseas to New York is something that's costly no matter how or when you do it. It simply has to be. There are, of course, many ways you can try to cut on the costs and expenses. However, since you're moving during the coronavirus outbreak, those options are somewhat limited.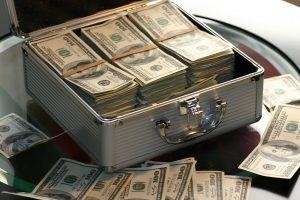 What you can try to do instead is think of it another way. Spending some money to hire quality services that are accompanied by reasonable prices will go a long way. Investing early on will ensure that possible accidents are less likely to happen.
So is moving overseas to New York possible?
This case, like many others, is strictly subjective. Moving overseas to NYC is something that's not for everyone. Throw the stress of doing it under a worldwide pandemic and you have yourself a possible mess. So, is it possible? Of course. However, don't start something that you won't be comfortable finishing. It's better to wait for when the time is right. Otherwise, go for it, and don't forget - stay safe and healthy!