Tips for Packing Bulky Items When Moving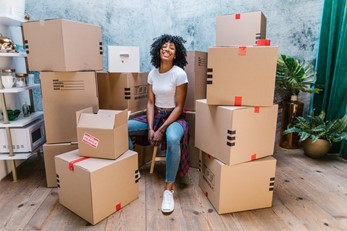 Packing is the most tedious part of any moving process. Every single item needs to be placed and wrapped accordingly to secure your belongings' safety during transport. This can be difficult to do with some of the bulkier things. That's why you will need some of our tips for packing bulky items when moving to do it successfully. The main reason people experience stress during moving is the lack of time and expertise the packing process requires. With this simple guide, you're going to be able to execute your relocation without any stress and anxiety whatsoever. You and your family will relocate with absolute smoothness, which is something a lot of people consider impossible.
Create an Inventory of Your Items
Before you can begin arranging your belongings, you must realise the importance of preparation when it comes to packing. That's why we recommend that you make an inventory of all of your items beforehand. The easiest way of doing this would be creating a written-down list. By writing down all of the things you are going to relocate, you will be able to visualize everything that you need to pack. This can significantly help you when you're trying to organize yourself. It is a much more efficient way of keeping up with everything in comparison to improvisation.
It would be best if you start by writing down the names of the items that will be easy to pack. These include:
All of your miscellaneous items such as books, decorations, kitchen utensils, etc.
Footwear and clothes
Easily disassembled furniture
Electronics
After you've finished with that, you should write down the bulky and more difficult items. You are going to have a good idea of how many of your belongings will need special care during the packing. This will help you be more focused on the items that really do require exemplified attentiveness.
Getting the appropriate packing materials
After you've created an inventory of your items, it's time to acquire the packing materials which you'll be needing for your bulky items. Before your domestic removal professionals can safely relocate all of your belongings, you must wrap and pack everything with the best materials you can find. That means that you should focus on finding quality moving boxes and wrapping material in which you can place everything. This can be tricky for some of your items due to their size or shape. That's why we recommend that you leave enough time for yourself to find these materials. You never want to leave these tasks for the last minute, as you will be in a rush. That can lead to you making many mistakes during packing, which is something you will want to avoid at all costs.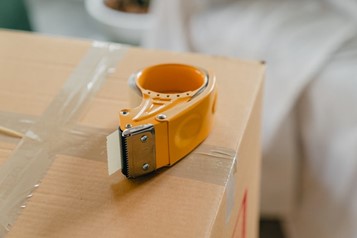 Making sure that you've hired a reliable moving company
For all of your items to arrive safely at their designated location, you will need the help of reputable, licensed professionals to execute your move. Your commitment to packing is insignificant if you don't make sure that the moving company you hire is legitimate. It's imperative for the movers to be as attentive as possible while transporting all of your goods. That's why you will need to dedicate a lot of time to find the best crew for you and your family. The easiest way of doing this would be to spend a good chunk of time reading online reviews. This will give you a good idea of whether or not a group of movers is worth your time and money.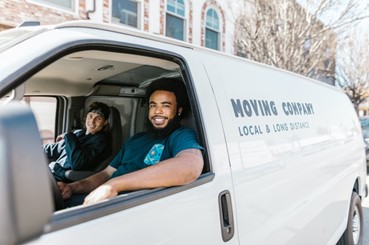 Rely on packing services
If you are someone who has a hectic working schedule, you might want to consider using packing services various moving companies offer. There are many services you can use during the moving process, and having professional packers help you pack bulky items is definitely considered one of the best. Considering how tedious it can be to sort, assemble and pack a lot of the furniture, most people tend to opt for this kind of help. You will be able to relax while somebody else does the job professionally, without having to worry about the safety of your items. Keep in mind that you should avoid doing this if you're on a tight budget. These services are not cheap, and you will want to save every penny if you have a limited budget, which is very common when someone is moving.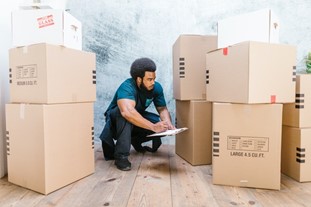 Leave enough time for packing bulky items when moving
The number one mistake people make when packing bulky items when moving is that they don't leave enough time for themselves. Being in a rush is something you should evade when you're trying to properly wrap everything up. If you're in a hectic environment during the packing process, you're going to be susceptible to making mistakes. This can lead to your items experiencing damage while they are being transported. Making enough time for yourself to focus on every piece being appropriately placed is very important. This way, you will be absolutely sure that everything is going to arrive safely. This is especially true when we're talking about bulky items. They will require you to be specifically careful packing them. Hurrying yourself up will only higher the risk of something terrible happening to your belongings.