How to deduct moving expenses when moving overseas
Moving overseas has become really common these days. Some people move to a faraway land because they got an opportunity to live in a better place, some move abroad after college for a better job, and some move because they want to be close to their loved ones. Whatever the reason may be, moving overseas has never been easier! There are many moving companies that specialize in all sorts of moving, and with them, you will not have to lift a finger. However, this is when people start thinking about expenses and everything becomes overwhelming. So, yes, moving overseas does come with a hefty price tag. But, there is a solution, and we are here to help you out! Keep on reading, if you are interested in how to deduct moving expenses when moving overseas.
Start With Preparations ASAP
When it comes to international moving, that is, moving overseas, the most important thing is to start preparing ahead of that. The sooner the better! So, for example, should you decide to move out of Canada to Europe, the USA, or pretty much anywhere in the world, you will have to start making big decisions as soon as possible. Be sure that moving overseas comes not only with the hefty price tag but with a long preparation period as well.And, one thing is for sure, if you want to save money, you have to save time!
Thus, start with moving preparations ahead of time, decide on the moving date and budget, start looking for international moving agencies, declutter your home, find a place to live in your new country, gather all the paperwork and do not forget to say goodbye to everybody!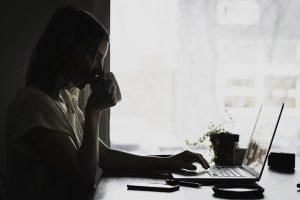 Find a Moving Agency Ahead of Time
Many people believe that they will only lose money if they let movers handle their international relocation. That is why most opt for a DIY kind of relocation. But, once they start doing everything by themselves, they always realize that this type of relocation is even more time, energy and money-consuming. So, save yourself from that trouble, and hire a moving agency on time. Moreover, if you hire a moving company ahead of time, you will also be able to save a lot of money. This is because you will probably get a lot of discounts for early booking and you will be able to negotiate the price even more. Also, if you start looking on time, you will be able to interview many different agencies, ask them for in-home surveys, compare their bids and choose the one that suits your needs and your budget the most. This is how you find professional and fully-insured moving experts.
Find a New Home and Get Blueprints
Before you pack your bags and movers from neeleysvanandstorage.ca come to relocate them to a faraway land, be sure that you already have your new home ready for you. Just think about it, you will spend a fortune on living in hotels and keeping all of your belongings in a storage unit for weeks, or even months. Finding a dream home in a new country usually lasts long. And, that is definitely not the way to deduct moving expenses when moving overseas. You must do this step of finding a new home weeks before your moving date. That way, you will be able to move in immediately and not worry about hotels, storage, and finding a home on the spot.
Another great way to save money when moving internationally is to get blueprints of your new home. By doing that you will know exactly how much space you are working with. This will also enable you to plan what you will bring with you and what can be left behind.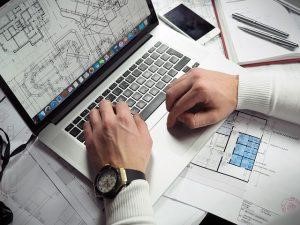 Save money by moving in the autumn
Declutter and Downsize
This is the part that most people hate as it includes making a lot of mess and getting rid of a lot of stuff. However, it must be done, because the more stuff you plan on relocating, the more expensive your move will be. Remember that moving agencies charge by the weight and the amount of stuff you have. So, if you want to deduct moving expenses, this is the way. And, this is where blueprints come in handy. By knowing the exact dimensions of your new place, you will know which pieces of furniture you can bring and which must be bought once you arrive. This will save you a lot of money! Also, it would be a good idea to get a couple of boxes and start sorting out all the items you have. For, example, start with each room at a time and sort things out like this:
Keep Box - for all the items that are absolutely necessary and you cannot do without.
Donate Box - for items that are in good shape, but you will not need them in your new home.
Sell Box - for items that can be sold online or at a yard sale.
Throw Away Box -for items that are damaged, broken or simply useless.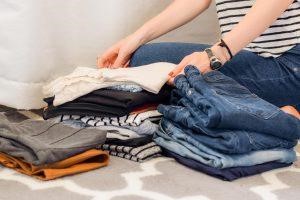 Pack Only What is Necessary!
As previously mentioned, the more stuff you plan on relocating, the more expensive your international move will be. So, the best way to save money and deduct moving expenses when moving overseas is to pack less. Thus, to conclude, first find a new home and get blueprints of it. Then, see with how much space you are working, and based on that plan which pieces of furniture and household items you will ship. And, do not forget to declutter and downsize on all those little knick-knacks too! With the help of your movers, pack only what is necessary. Those are the items that you simply cannot do without, that are irreplaceable and have sentimental value. Everything else can be re-purchased again! Good luck and have a safe trip!