Moving to a smaller home: how to prepare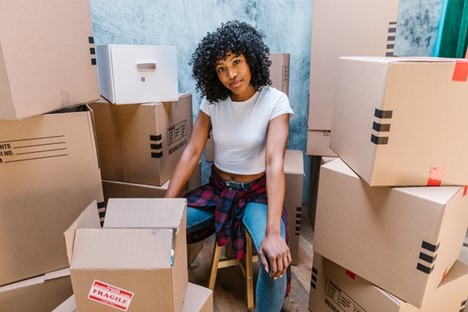 Living in a big house or an apartment can be great for families. But, for others, it can quickly turn into a nightmare. In most cases, all the costs and maintenance efforts are not worth it. Because of that, many people are moving to smaller homes. However, doing that is much easier said than done. We cannot just pack up everything we own and relocate - no. Moving to a smaller home will require a lot of sacrifices, believe it or not. Since you are moving into a much smaller space than the one you are in now, you will have to give up on many things. But, do not worry - we are here to help you out. Together, we will sort, organize and declutter. So, if you want to know how to prepare for moving to a house that is smaller than your current one, keep on reading.
Go Through Everything
Okay, first things first, to prepare for moving to a much smaller home, you need to declutter and downsize. And to declutter and downsize, you need to go through your items. Yes, you will need to go from room to room, from closet to closet, from cabinet to cabinet, etc., and decide what is worth keeping and what is not. Our advice is to keep only the items you need and without which you can't live. Of course, those include the items you are sentimentally attached to, such as memorabilia. And, when it comes to everything else - it can go. Say goodbye to things you never use, broken items, forgotten things, etc.
Going through your items is not something you should do only once moving to a smaller home, but also when moving abroad, or even when moving locally. There is no need for you to pack and relocate all the things you are not using. Thus, go through them and start decluttering. By doing this, you will save a ton of your time, energy, and of course, money.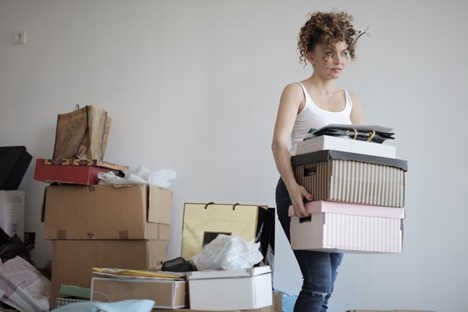 Have a Plan in Mind
Once you have decided what is coming with you to your smaller home, you can start planning what is not. For that, you have several options:
Donate - if you have some items (either clothes or household knick-knacks) that are in good shape, you can always donate them to your local charity.
Give to friends and family - this is a perfect solution for all those inherited family heirlooms that canít fit into your smaller home.
Sell - the best way to get rid of unnecessary items and earn money simultaneously. To sell your goods, you can either organize a yard sale or post them on one of many trading sites such as Craigslist, for example.
However, if you just can't part ways with your precious items, do not worry. You can still move to your smaller home and not feel crowded with objects. All you have to do is rent storage. In there, you can place anything from family albums to bulky furniture pieces. Of course, when moving those heavy pieces, be sure to take some of it apart - that will make the transportation more manageable and will save you a ton of space both in the moving truck and in storage. Since disassembling your furniture before the move takes time, we suggest you not put it off.
When Possible - Go Digital
If you have an original and a copy of each document, you already know how that paper clutter can add up. Luckily, getting rid of this clutter is easy. Just scan your documents and save them on your computer. Of course, don't throw away the 'physical' copies - store them in a plastic bin somewhere where they will not clutter your home.
You can do the same with pictures, home videos, music, etc. You can convert pretty much anything into a digital file with today's technology. However, before discarding anything (any picture, tape, document, bill, etc.), be sure to talk to your family members first. Trust us - you don't want to get rid of your parent's wedding tape or your grandmother's photo albums without their permission.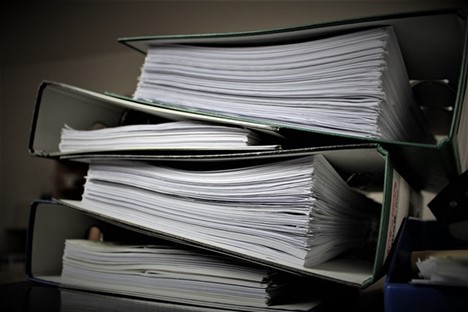 Make the Most of Your New, Small Home
Before moving to a smaller home and definitely before hiring movers for your small move, it is essential to figure out how to make the most out of your new space. Everything is going to be different now that you have downsized. You will need to learn how to live in a smaller home and how to live with less stuff. Thus, it's best to be creative.
For instance, you can take advantage of hidden storage spaces under the stairs, above the cabinets, under beds, etc. Moreover, you can invest in built-in storage options such as shelves. Likewise, you can buy furniture with many functions like an ottoman that serves as a seat and a table. Please do your best to be creative with the space you have and, of course, try to make the most of it.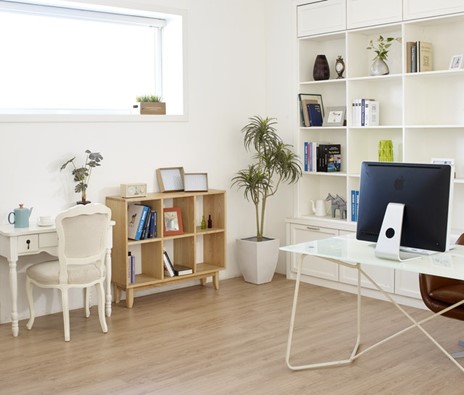 Don't Buy Anything
One of the last moving tips we will give you before moving to a tinier home is not to buy anything until you officially move. Many people make this mistake - they get excited about moving to a new home and ponder going on a massive shopping spree. They buy new furniture items, new household knick-knacks, etc. But, doing that only 'cancels out' all the decluttering you did before.
Of course, we are not saying that you shouldn't buy anything new when moving to a smaller home- simply don't buy anything before you move and unpack. Once you open all the boxes and put everything in its proper place is the time when you will see what you need to buy.